SCHOLARSHIPS
The Rotary Club of Kent has been awarding scholarships to students graduating from the Kent School District for decades helping those students achieve higher education and career and technical education at a variety of colleges, universities and institutes throughout the country.
Now the Rotary Club of Kent is proud to partner with the Kent Community Foundation and other community service organizations in a joint scholarship application process. One website and one application opens the door to many different scholarship opportunities. Check it out HERE (requires registration).
The Rotary Club of Kent holds two scholarship events
toward the end of each school year: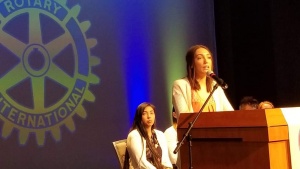 The Scholar Celebration celebrates the top 5% of graduating seniors from each of the high schools and academies in the Kent School District.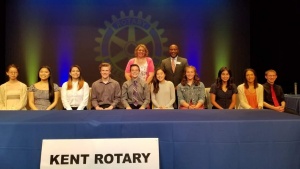 From these candidates, scholarships are also awarded.
In addition, the club awards scholarships to students pursuing career technical education (CTE) at an event with Kent Community Foundation and other community organizations.