STORIES ABOUT OUR MEMBERS:
Warren Secord
10/18/36-9/29/18
Warren had 53 years of perfect attendance.
Jim Fox
Fox Electric is on the job in Troutdale, Oregon installing electrical services in a newly built distribution warehouse. Watch the progress here:
https://app.oxblue.com/open/SierraInc/ProjectPiper
Kate Matos on Thanksgiving:
Thanksgiving is a holiday with diverse traditions. Some celebrate friends-giving; others, harvest; some celebrate its religious aspects; others tells stories of Pilgrims, Squanto, and the Pawtuxet people; and some don't celebrate. Growing up in a suburb of New York City, Thanksgiving was one of our top two biggest annual family events. Our extended family would gather at the home of my Rotarian grandfather. Before dinner, Grandpa would say grace, and we would each have an opportunity to share something for which we were grateful. I was taught that Thanksgiving was a reminder of our bounty; that we are asked to share our bounty with others; that people of different ethnicities and religions can live in harmony; and that, from the time of our founding, America was a place where different people could work together for their common benefit.
These ideals have recently been subject of vigorous debate. However, they remain true for the Rotarian. In 1913, Rotary founder Paul Harris described a Rotarian as "him who recognizes the fact that he, as an American citizen of this day and age, has been the recipient of a vast heritage, the result of efforts of generations who have passed beyond, and who thinks it his duty to do something toward balancing his account by doing something for the public present and for generations that are yet to come." Since then, Rotary has become a global force for good. In keeping with our core principles, Rotarians develop "acquaintance as an opportunity for service" and advance "international understanding, goodwill, and peace through a world fellowship of business and professional persons united in the ideal of service."
What does that look like? Rotarians have contributed $1.7 billion to eradicate polio since 1985. Rotary hosts peace-building conferences, has trained more than 1000 individuals for careers in peacebuilding, and sponsors international exchanges to build goodwill, focused on friendship and vocational development. We endeavor to improve people's lives, locally and globally, through service. Although we may celebrate "Thanksgiving" once a year, Rotarians practice "thanksgiving" every day.
Mike Sellars

Kent Rotarian coaches others also diagnosed with Parkinson's in the Rock Steady Method of physical training to deal with the disease.
https://www.rocksteadyboxing.org/
Robin Corak

Kent Rotarian Robin Corak, CEO of Multi Service Center, was honored for her community service and leadership. She received the Bob Wroblewski Servant Leadership award at Advancing Leadership's gala.
Kent Rotarians hike to High Rock Lookout
October 1, 2017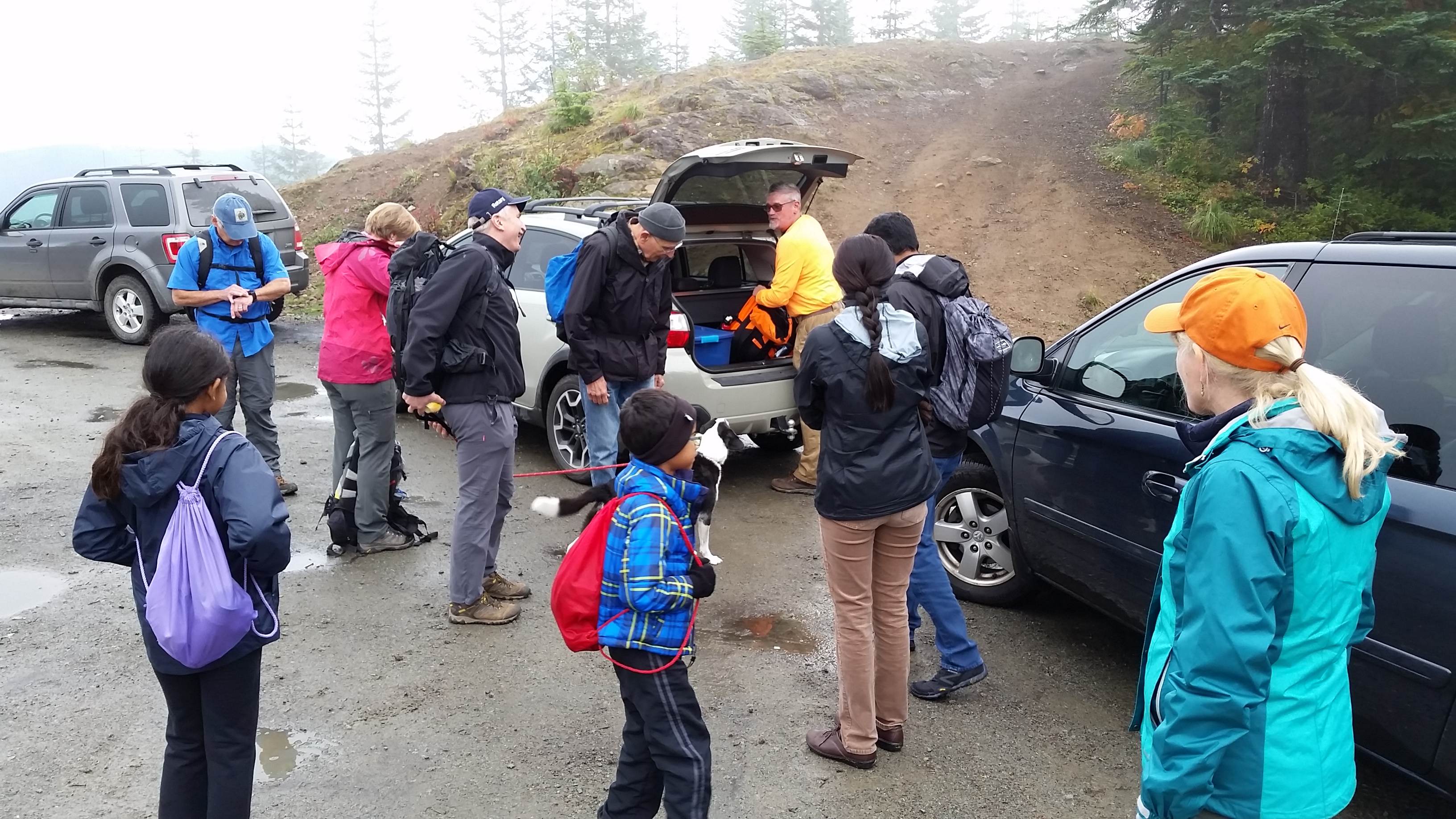 Kent Rotarians hike to Talapus and Olallie Lakes
October 9, 2016
15 Kent Rotarians, friends and family (and 3 dogs) shared a hike and post hike meal at a cabin in Snoqualmie Pass area .


In Memory of Roger Morse
October 4, 2016
Roger Keith Morse of Issaquah was born on April 5th, 1935 in Spokane, Washington, the son of Harold and Esta Maxine Morse. Roger attended and graduated early from North Central High School where he chaired the debate team. Roger then attended Whitman College where he joined Phi Delta Theta and managed again to graduate early despite massive injuries sustained in a car accident in 1954.

An entrepreneur at heart Roger leapt into professional life at the age of 12 when he took up work at Helphrey Motor Freight, his father's company. He continued a successful career in the booming trucking industry working for such companies as United Buckingham, Ringsby, and REA trucking. Roger elevated to management quickly and became a union practitioner with Teamsters 690. But still Roger found time in his busy professional life to meet and marry a wonderful woman, Luane Morse. Together they raised three loving sons and shared 50 wonderful years of marriage. Professional necessity drew the family from Aloha Oregon, to Tacoma Washington, and then on to Redmond Washington where business opportunity abounded.

At 35 Roger endeavored to change his profession. He and his wife Luane boldly entered a rewarding career as tavern owner operators. By his retirement Roger had owned and operated nine taverns; The Villa Inn, Goldies North, Trudy's, Midway, Sunnydale, White House, The Lucky 7 Saloon, Pappa's Pub and the Grove; founding The Lucky 7 and Pappa's Pub.

Amidst strenuous professional demands Roger made time for volunteer work. He became a celebrated member of Kent Rotary being twice named Rotarian of the year.

Roger was a consummate learner and loved the adventure of travel. He arranged and captained many trips including family road trips to Mexico, National Parks, and later in life trips to Asia, Europe, South America, and the wilds of Hawaii. He also loved and cultivated quite an extensive collection of music but had a particular fondness for vibrant rock music. Roger was also an animal lover and had a particular fondness for dogs; A friend of his once remarked that he wanted to be re-incarnated as Roger's dog. He was a quick mind, a voracious reader, and a steadfast bridge partner.

Roger took great pride in his family and helping them thrive. It brought him great joy to witness the evolution of their own families. He leaves his wife Luane Morse; his siblings Susan Johnston and Jim Morse; his three sons Tod, Greg, and Jason Morse; two nieces and a nephew, ten grandchildren, eight great grandchildren, and too many friends to count.

Roger will have a funeral service at Chatteroy Community Church on Saturday October, 8th 2016 at 1pm and will be interned at Milan Cemetery.

Along his bold path Roger fostered a great many friendships and frequently delighted his friends and family with colorful accounts of his endeavors and experiences. Coupled with his unique gift for gab, his brightness, generous nature, positive attitude, and earnest manner made him truly unforgettable. For a man of modest stature Roger left a meteoric size hole for those who adored him, he will be missed.

Kent Rotarians ride STP
July 29, 2016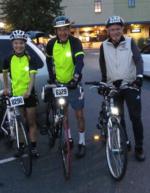 Kent Rotarians: Bill Stewart, Aubrey Fredricks and Mike Sellars rode the STP from Seattle to Portland
In memory of Rano Joshi
05/28/1968 – 04/15/2016
Sr. Systems Analyst - Information Technology, City of Kent
Kent Arts Initiative, KDP
---
Don Gregory in Brazil
April 26, 2015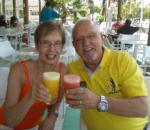 Don and his wife Sharon met

several people from Brazil

through Rotary programs. They became friends and were invited to visit.
Their friends were
kind enough to set a great itinerary that included visits to Ipanema beach, Christ the Redeemer in Rio. A visit to Iguacu Falls and various homes, museums and Rotary Clubs during our 3 week visit.
Mark Scarff recognized by Kent Schools
December 15, 2014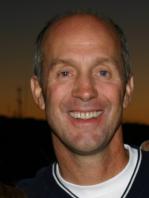 Kent Rotary member Mark Scarff was recently recognized in the Kent School District Connected magazine as a Featured Alumni. As a graduate of Kent-Meridan High School class of 1975 and a 15 year Kent rotarian, Mark is now the General Manager for Bowen Scarff Ford in Kent, a family owned dealership.
"I am a Kent School District kid through and through. Starting at Scenic Hill Elementary and then Kent Junior High graduating from Kent-Meridian High School in 1975."
"When you think about it, my family's car dealership is really a math class with steel, rubber and paint. It's a social studies class with diverse challenges and creative solutions."
"I am proud to give back to my community and I encourage every student to take advantage of this opportunity of a free public education. I'm living proof that if you try your best, the whole world is waiting for you!"